[et_pb_section fb_built="1″ admin_label="section" _builder_version="3.22″][et_pb_row admin_label="row" _builder_version="3.25″ background_size="initial" background_position="top_left" background_repeat="repeat"][et_pb_column type="4_4″ _builder_version="3.25″ custom_padding="|||" custom_padding__hover="|||"][et_pb_text admin_label="Text" _builder_version="3.27.4″ background_size="initial" background_position="top_left" background_repeat="repeat"]
Like any kid, Kendle White grew up watching a lot of cartoons. However, what made her stand out was the fact that by the age of three she was drawing cartoons at an impressive level.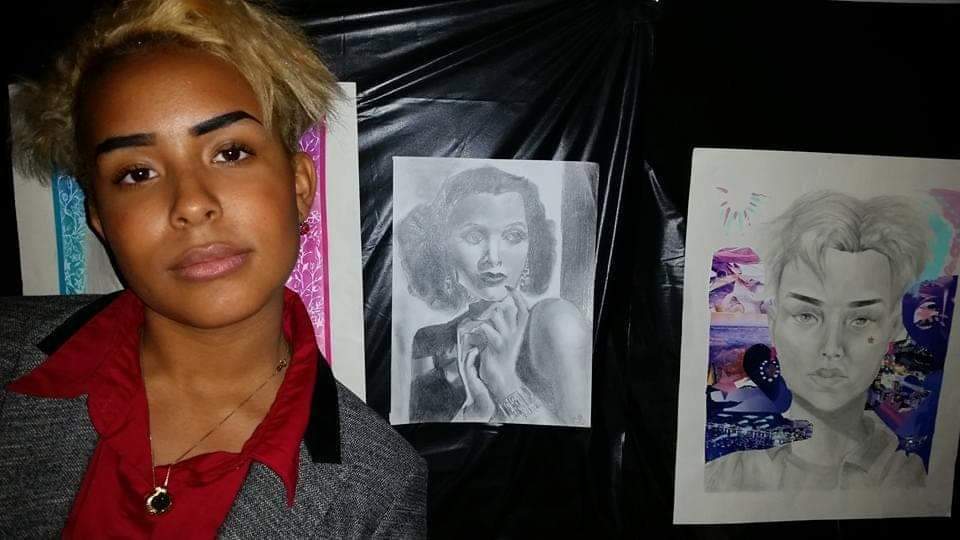 By age seven she knew what she wanted to be and told her mother that she was going to be an animator for Disney or start her own animation studio. Faced with what her mother knew to be sure determination, her moms enrolled her in her first cartooning class at West Los Angeles College, which was a summer school program for kids. And so the story goes.
By the time Kendle started elementary school, her teachers quickly identified her as gifted. She would later skip a grade in middle school and attend Di Vinci High School for the Arts in El Segundo. Her dream school? The Art Center & Design in Pasadena.
At 17, she would become the youngest student accepted into her dream school as an animation major. Since, she has worked hard making the Provost list two years in a row, maintaining above 3.8 GPA.
Eventually her hard work paid off. In 2019, her Junior year, her Inner Demons storyboard was selected by her professors to be made into a short film.
During her summer semester, Kendle interned with United Black Family Scholarship Foundation working on various visual art projects for our 100 Prisoner Book Publishing Literacy Program. She is passionate about using her skill to present and represent important topics regarding social justice issues surrounding the plight of black America.
Kendle is currently in her senior year attending college remotely and is directing her thesis film. She plans to pursue a career in writing and directing original animated productions after graduating.
[/et_pb_text][/et_pb_column][/et_pb_row][/et_pb_section]