by bf thames
So, why have I given myself the moniker "Cryin' Brian"? Well, on the surface I think it's quite catchy and easy to remember. Going just a tiny bit deeper, though, reveals two more important aspects to this trinity. The second part is in the sense of an old school "Town Crier" who alerts the people to serious news or even impending danger by "sounding the alarm". The third part is that I'm generally a pretty sensitive dude who struggles fiercely against shedding tears over situations and people that the average muscular, immaculately bearded, light – skinned, satirically – minded, sometimes insecure brotha would ignore. So, yeah, there's that.
Quick personal background.
As of January 28, 2020 I've been I've been in prison for 27 consecutive years due wrongful convictions for first degree murder, first degree attempted murder. But, wait; don't go feeling sorry for me. I was no choirboy. In fact I'd say that from the age of 14 to 24 I had actively ushered in a decade of emotional, mental, sometimes financial, and physical pain for my fellowman.
There are no excuses for the harm that I brought to others. There are, however, causative factors combined with my own character defects which most definitely contributed to my past criminal behavior which consisted mostly of assaulting and battering people.
On February 11, 2020 I went before a Board of Parole Hearings panel for the second time, my first time being August 9, 2018. I'd completed everything that they asked me to complete and more. I'd taken required self – help classes offered by the prison, proven by the science of Cognitive Behavioral Therapy, along with California Department of Corrections & Rehabilitation recognized self – help correspondence courses.
Since February 14, 2003 I had 2 write-ups. None of my write-ups have been for violence in the 27 years that I've been in prison. The panel acknowledged as much.
Of my own accord I've studied hermeneutics for approximately 17 years (prior to any self – help programs being offered by the State) for the purpose of writing biblical expositions which have helped me and others to understand why some of us develop defiance toward authority in general.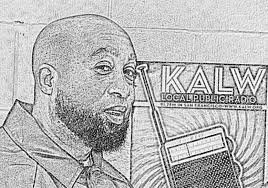 I've taught myself to read, write, and speak French, and Spanish, and am currently teaching myself American Sign Language.
I've published 5 nonfiction books:
"Vanilla Tears: Residual Effects of Emotional Terrorism"; "Bananas: Observations, fixations, and declarations from a profoundly disordered mind "; Homophobic? An Expedition of Understanding Through Life
"Queer Bait: Born & Laughter "; fake interviews, and a "WHAT: What Happens After Theology? Real essays different kind of inspiration from a cave"; and, "The Audacity of Bullshit", And I'm currently writing a book of social criticism (sometimes called satire) titled "We're All N-words".
Empathy should be a staple of the human experience, and evolution indicates that normally, it is. But, for the criminal mind, empathy is an impediment, not an empowerment.
For awhile I was the managing editor of a prison newspaper, The Solano Chronicle. I greatly enjoyed writing articles and stories for the paper, but I found that I relished even more so making connections with people (free staff, other prisoners, and correctional officers) that I would not usually have made. I was experiencing empathy in heavy doses.
If that wasn't enough, I was one of the pioneers of what quickly became a New York Times recognized, award-winning (Best Series) radio program (KALW 91.7)/ podcast created within Solano State Prison which my fellow podcasters and I call " Uncuffed ".
Accolades aside, sitting down to interview men for roughly 45 minutes to an hour, hearing them tell their personal stories (to be produced and edited down to about 6 to 8 minutes) has always left me feeling much more " caught up " than I could ever have expected. I've laughed, cried, and felt the full range of emotions with men whose lives in some way became my own life. Their experiences became my experiences. In those spectacular moments I became them and they became me.
The most recent Board of Parole Hearings panel recognized the Uncuffed program and stated their viewpoint that I was " helping " the population and others by what I do within the program. "I" was "helping others"?! Okay, I love that idea, and truly it's something that I genuinely strive for. But, let's not get it twisted. These men and everyone directly associated with Uncuffed are HELPING ME. They, intentionally or unintentionally continue to help me to become more human; to resist the old habit of dehumanizing myself and others during moments of inner turmoil and contention.